I recently had a chance to sit down with Shanna, owner of Hair for a Special Affair, to chat and ask her some tips on bridal hair and makeup! We've worked together on four weddings, starting in 2009, and she continues to grow her on-site, wedding hair and makeup business on the Eastern Shore, Annapolis and in the surrounding areas of the Mid-Atlantic. Check out some of the amazing ladies we've had the opportunity to work together on, over the years:
How long have you been doing hair? What made you get into hair/makeup? Is this a full-time or part-time business?
I've been interested in hair since I was a little kid, I was known for cutting and styling all of my Barbie's hair, back in the day. I started college with a focus on business but realized it wasn't for me and decided to go to cosmetology school, so I could pursue my passion. Four years ago I started working in a salon full-time and started running Hair for a Special Affair two years ago. As the Hair for a Special Affair business has continued to grow, I plan on taking more wedding and on-site work on weekends, while continuing to cut and style hair at the salon, during the week.
How early should a bride book and confirm her hair and makeup artist?
Ideally you should book your hair stylist and makeup artist at least three months (if not more) prior to your wedding date! That will allow enough time to set up your trial appointment and get a good idea of your vision for the big day.
How many weddings and/or events do you style each year?
Over the past two years, Hair for a Special Affair has continued to grow and add new clients and has done 200-300 hair styles during that time frame. In 2012 we booked over 30 weddings; we have many booked for 2013 and are continuously adding new clients.
How many stylists do you have? Makeup artists?
We have two hair stylists and two makeup artists on our team.
How many weddings can you style in a given day?
Ideally one or two weddings on a given day but we can take up to three, if the timing allows. Some dates are very popular, so it's never too early to book your stylist, to ensure you get a spot on our schedule.
What is your favorite hair style for a bride, right now? What are some trends they can look out for in 2013?
My favorite style right now is an up-do with loose curls and texture running throughout, below are a few online examples of my some great looks. Braids and styles with a natural, loose look are popular right now.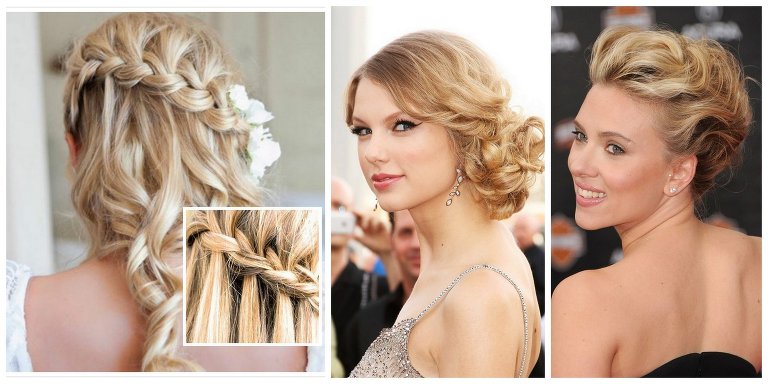 Do you do trial hair/makeup appointments? What should a bride expect during a trial appointment?
All brides receive a trial hair appointment as part of their fee.  They are allowed up to two trial hair styles, to see what the better fit will be for the wedding day. A bride should expect to bring some ideas and examples to her appointment, as well as any hair accessories and/or veils, so we can see how they look together.
What are some online websites or magazines that brides-to-be can go to, to get inspiration for their wedding hair?
As many brides know, Pinterest is a great place to search for anything wedding-related, including hair styles and make up colors. Another easy way to find new ideas is to search the internet using terms such as "bridal hair", "bridal up-do's" or "up or down hairstyles" and click on the images tab, to see many examples.
How long does it typically take to style a bride? A bridesmaid/mother of the bride etc?
One hour is allowed for the bride's hair and another hour for their makeup, bridesmaids/bridal party receive 30 minutes for hair and 30 minutes for makeup. The bride always has her hair and make up done last, so she's radiant and portrait-ready, as soon as it's complete. I will work with the bride on the start time, depending on the number of girls in the bridal party, to ensure they'll be finished early and on time.
What are some style tips that you have for a bride-to-be?
1) When making a decision on hair and makeup, it's your day and make sure you stick to something that fits your style and personality. I encourage brides to choose a style that will make them feel confident. Hair for a Special Affair will help you personalize your look, so you feel great on your wedding day.
2) False eyelashes are a must-have for your wedding day! They look natural and make you feel glamorous, without being overdone. Speaking of eyelashes, always plan on wearing waterproof mascara, you will need it when the tears start flowing!
3) If you're looking for a great place to find unique hair pieces and veils, check out www.etsy.com. It's best to buy them before your trial, so we can see how they look with your hair style!
Some additional beauty tips can be found on the Hair for a Special Affair website here: http://www.hairforaspecialaffair.com/top-10-wedding-beauty-tips/
If you're looking for a fun, fresh and reliable team for one of the most important days in your life, check out Shanna and the rest of the crew at Hair for a Special Affair! You won't be sorry that you did!