All wedding albums include 30 pages with images printed directly onto thick and durable pages. They are available in 10×10 or 12×12 inch size – plenty of space to tell the story of your wedding day! Once your gallery has been completed, I will send you instructions on how to select your favorite images to include in the wedding album. We will work together to lay them out in such a way that tells the story of your day, so when you are looking through it will make you feel like they were there. It is a great way to relive the day, over and over, and they are truly a great keepsake to have that will stand the test of time!
STEP ONE: Choose a Cover Style –
Cameo Photo Cut Out or Debossed Stamped Text
 You may choose from a Cameo cover, which has photo cut out into the album cover OR a Debossed style, which has your names and date imprinted onto the cover.
If you choose Cameo cover, your names and date will be imprinted inside on the back cover of your album.
STEP TWO: Choose a Cover Material –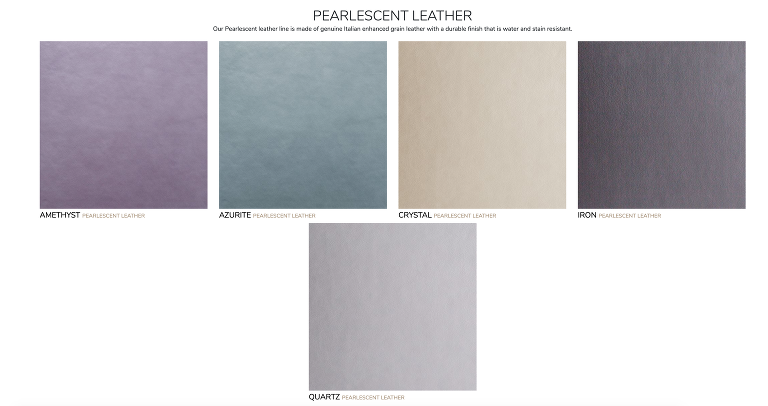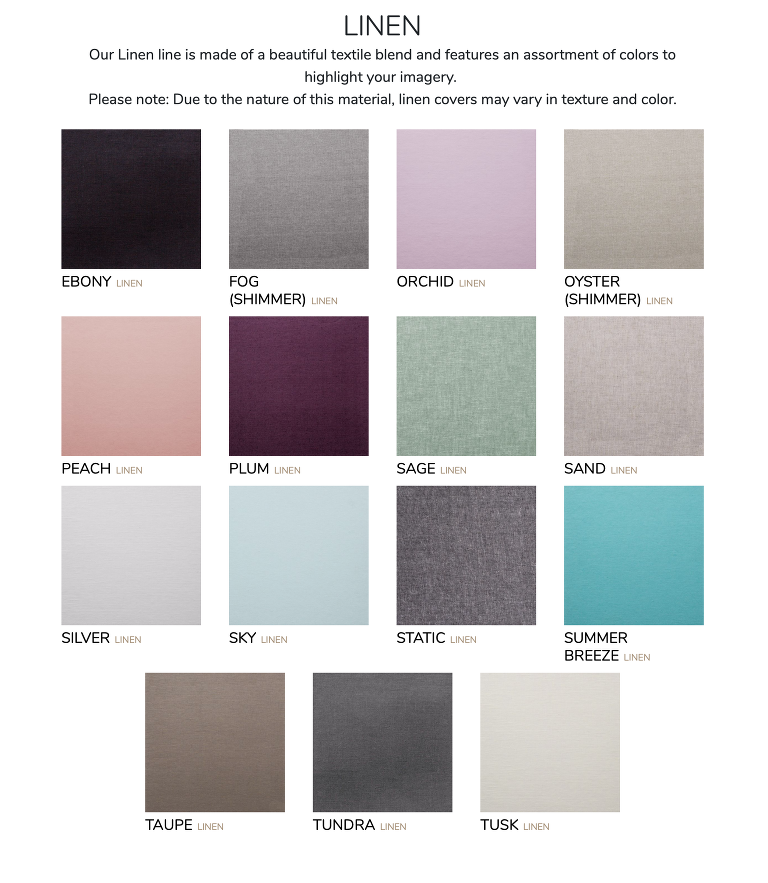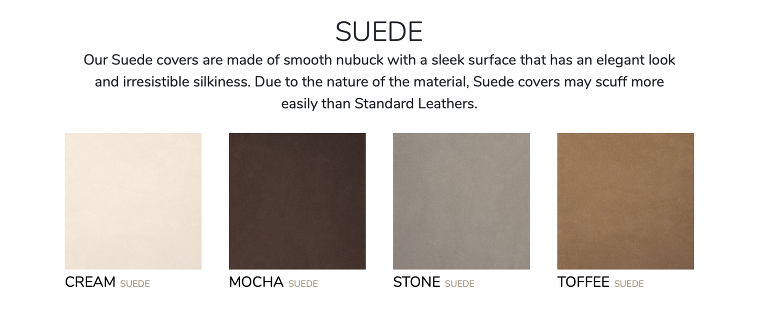 STEP THREE: Choose your font (for debossed covers only) –
Coco Gothic, Eye Catching, Dessau Pro, Garage Gothic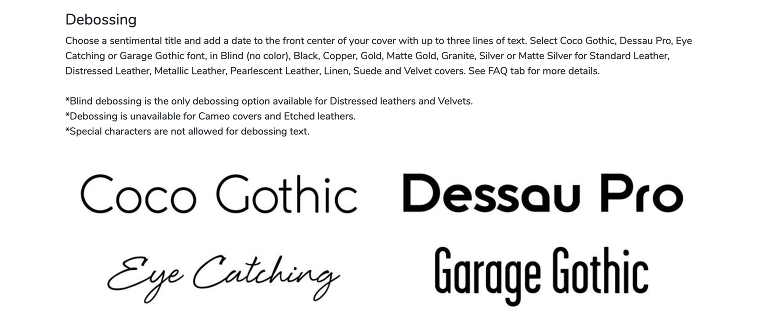 STEP FOUR: Choose your font color (for debossed covers only) –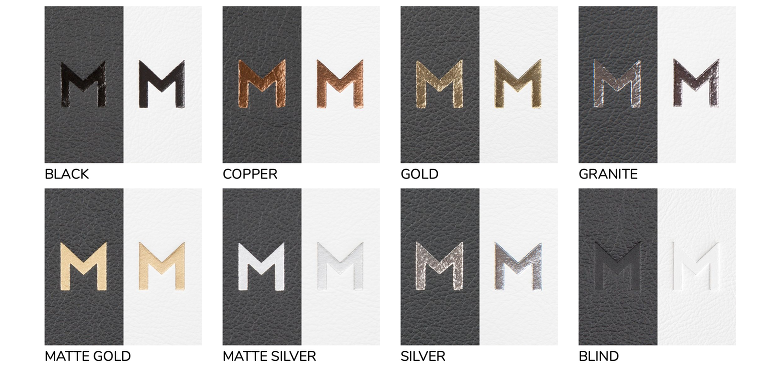 Album Samples: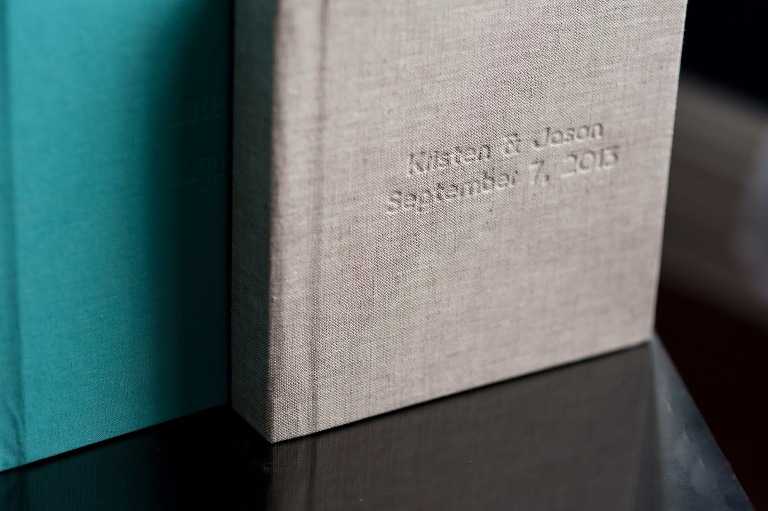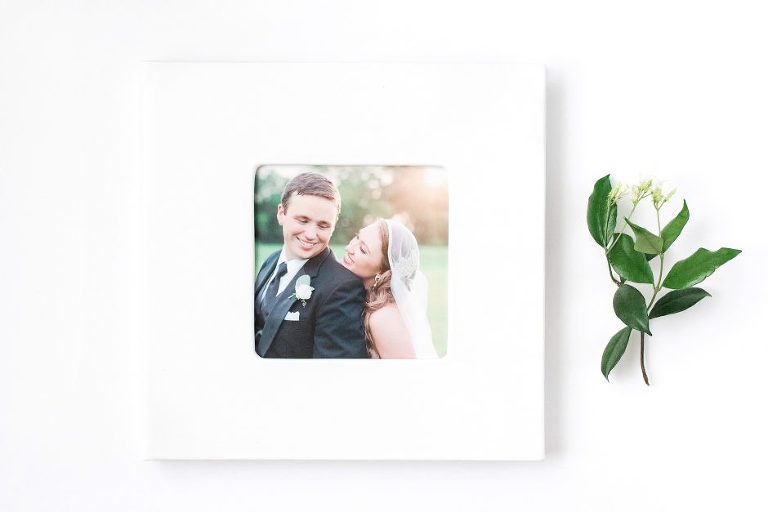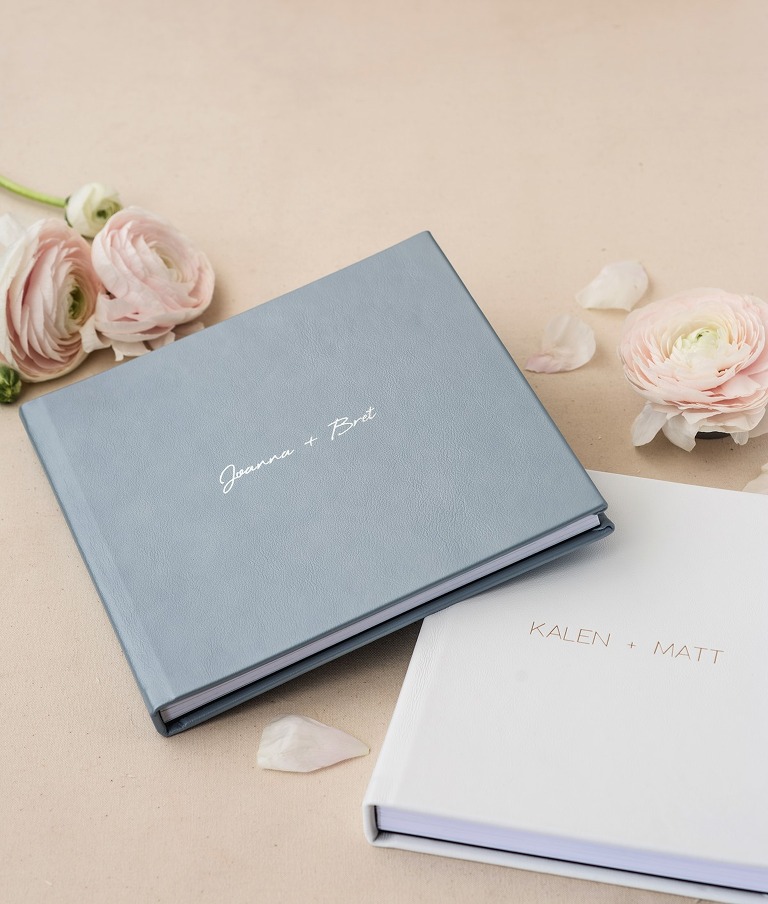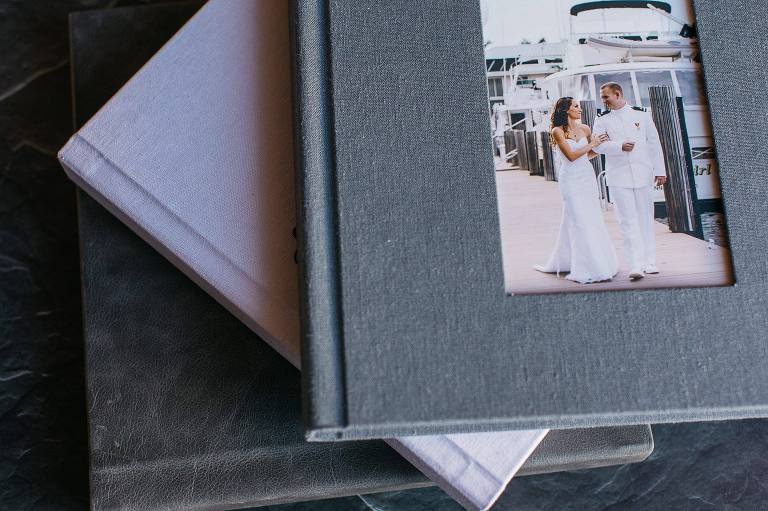 r, Kent Island WBest Maryland Wedding Photographer